Make the NOW Better Program - for Families
Module 1
Communicate with respect and understanding
The purpose of this module is to:
Teach family members to communicate respectfully and honestly with each other while living under the same roof.
Explore common misconceptions about what is possible for young people in today's economy
Gain insight into how each family member is feeling about the current living situation.
Create a communication agreement and plan to safely and openly discuss the young adult's plans for the future.
Empty space, drag to resize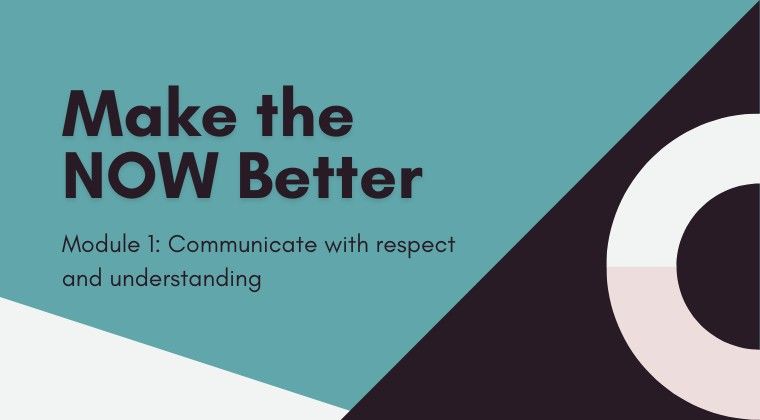 Method
Self-study
Family discussions
Workbook activities
Tools required
Computer, tablet, or mobile phone
Printer would be helpful
Intended for
Families: Parents with their young adults who live at home
Materials
Individual printable workbooks
Duration
Average: 6 weeks

Price
$ 295.00
About the

Make the Now Better

program
Strengthen your relationship with your teen or young adult child while holding them accountable for contributing to the household.
Empty space, drag to resize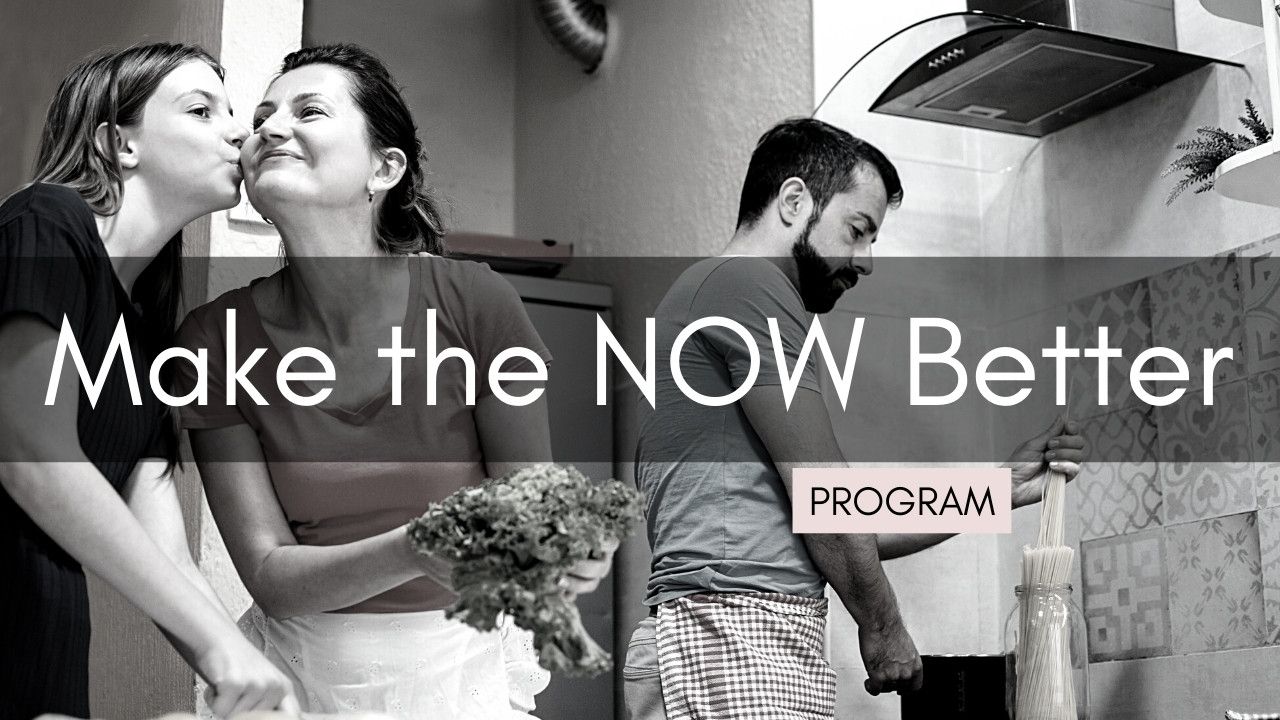 This program is for families that have young adults still living at home. Through 30+ online lessons and 40+ workbook activities, family members dig deep to explore their feelings about the young adult's current situation, reset expectations, work to understand the reality of today's economy and learn to communicate with openness, kindness and respect. The focus is on making life better now for all family members.
The Make the NOW Better Program for Families is a unique online program that helps families with young adults who still live at home, make the NOW better.

It's not easy being a parent, especially when your children are grown and are still living with you. You want to support them and have a good relationship, but you also don't want to enable bad behavior.

That's where my program comes in. This program is designed to help parents build a better relationship with their adult children while still holding them accountable. The program includes a series of online courses, downloadable resources, and individual printable workbooks.

Get started today and see the difference my program can make in your relationship with your adult child.
Make the Now Better Program - for Families
Who is this module for?
This module is for you if:
You belong to a family that has at least one parent and one young adult who lives in the family home
You are struggling to communicate with each other in a respectful way, especially when it comes to the young adult's future
At least one parent and one young adult are willing to put in the work to do ALL of the activities and to be honest with each other
My promise to you
I stand behind this program 100%. If, after completing the first 2 steps, your family hasn't experienced a transformation, email me proof that you did the activities for the steps and I'll refund your full investment.
Here is what we will cover in
this course
Step 1 - Discover your true feelings
Once you complete this step, you'll be able to:
Describe how you feel

Understand what influences your feelings

Determine the root cause of your feelings

Identify what you can do differently moving forward
Step 2 - Understand how your feelings impact others
Once you complete this step, you'll be able to:
Embrace and celebrate vulnerability
List the pros and cons of sharing your thoughts and feelings
Step 3 - Express your feelings respectfully
Once you complete this step, you'll be able to:
Communicate with kindness
Express your true feelings
Step 4 - Seek to understand other people's feelings
Once you complete this step, you'll be able to:
Empathize with your family members
Listen effectively
Demonstrate understanding of others' thoughts and feelings
Step 5 - Share your intentions
Once you complete this step, you'll be able to:
Identify what information will be shared with family members
Describe your intentions to your family members
Step 6 - Make a communication plan
Once you complete this step, you'll be able to:
Describe the benefits of having a family communication plan
Describe what to include in a communication plan
Build a communication plan for your family
Created by

Michelle Arseneault
This course was created out of necessity and love. I can't tell you how many times just asking my daughter about her plans for the future caused a full week of crying and slamming doors in my home.

This program is designed by my daughter and me with the help of child therapists, Autism specialists, and tons of trial and error.

Michelle Arseneault is a woman of many talents. She has over 25 years of experience in designing online courses and is an expert in instructional design. In her spare time, she enjoys coaching people and teaching them new things.

Michelle also loves dancing and designing virtual fashion. She is a mother to her best friend and daughter, Sam, whom she adores more than anything else in the world.
Created with