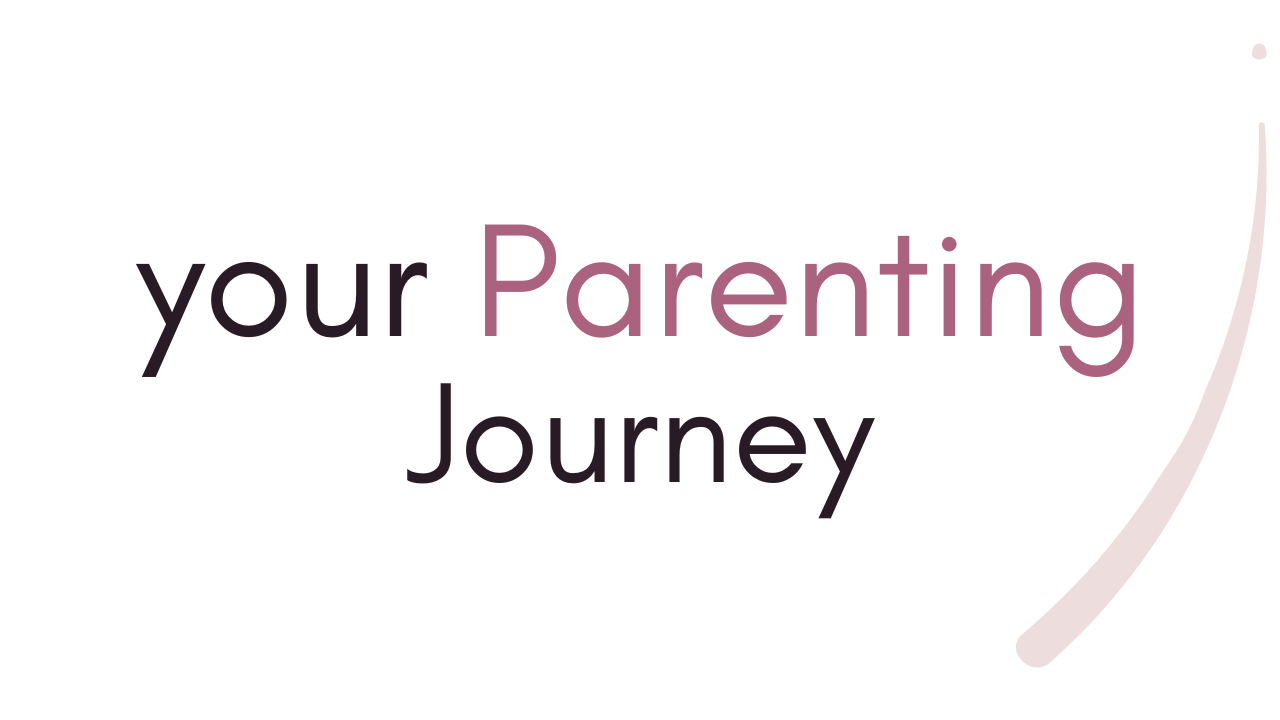 Goal:

Help your teen learn how to get their first job
Hey parents
Want to prepare your teen for getting their first job?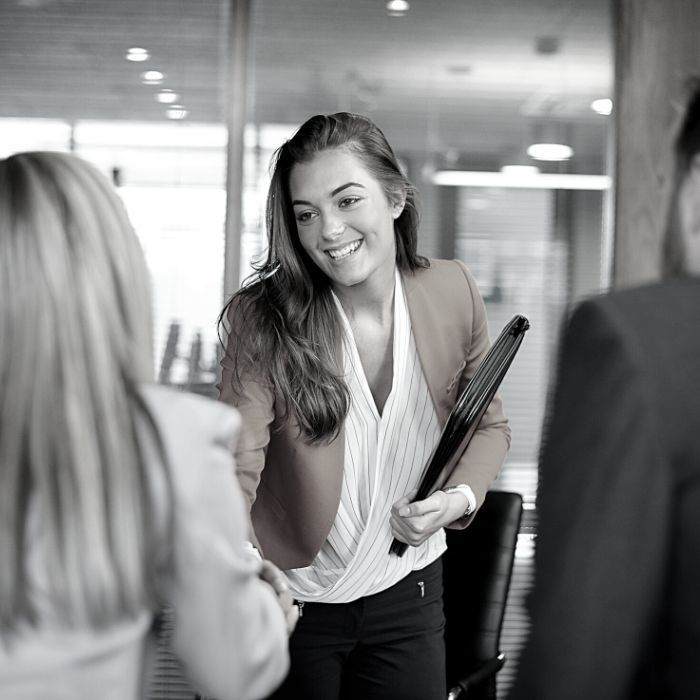 Here's a list of things you could do that will help.
Encourage self-exploration
Help your child understand their interests, skills, and strengths. Talk about different
career paths
and help them find what they might be interested in.
Discuss the value of work
Explain why people work, beyond simply earning money. Discuss the concepts of duty, responsibility, and the value of contributing to society.
Encourage the development of crucial soft skills like communication, teamwork, problem-solving, time management, and adaptability. These are key skills that will help them in any job.
Support school and extracurricular activities
Learning doesn't only happen in the classroom. Extracurricular activities, volunteer work, or sports can teach responsibility, teamwork, and commitment.
Encourage responsibility at home
Assigning chores and tasks at home can help teens understand the concept of responsibility and the consequences of not completing tasks on time.
Teach your teen about budgeting, saving, and the basics of personal finance. When they start earning, they'll need to know how to manage their money wisely.
Help with job applications
Guide your teen in preparing their first resume and cover letter. Offer your support but also encourage them to take the initiative.
Help your child prepare for job interviews by conducting mock interviews at home. Ask common interview questions and provide constructive feedback.
Discuss workplace etiquette
Talk about professional behavior, punctuality, dress code, and how to interact with superiors and co-workers.
Promote a balanced lifestyle
Encourage your teen to find a balance between work, school, and leisure time. It's important for them to understand that while work is important, so is their overall well-being.
Ensure that your teen understands their rights as an employee, such as fair pay, safe work conditions, and the right to be free from harassment and discrimination.
Remember, while it's crucial to provide guidance and support, it's also important to let your teenager make their own decisions and learn from their experiences.

Scroll down for resources that can help you.
Resources
Empty space, drag to resize
01 | Read these articles
Empty space, drag to resize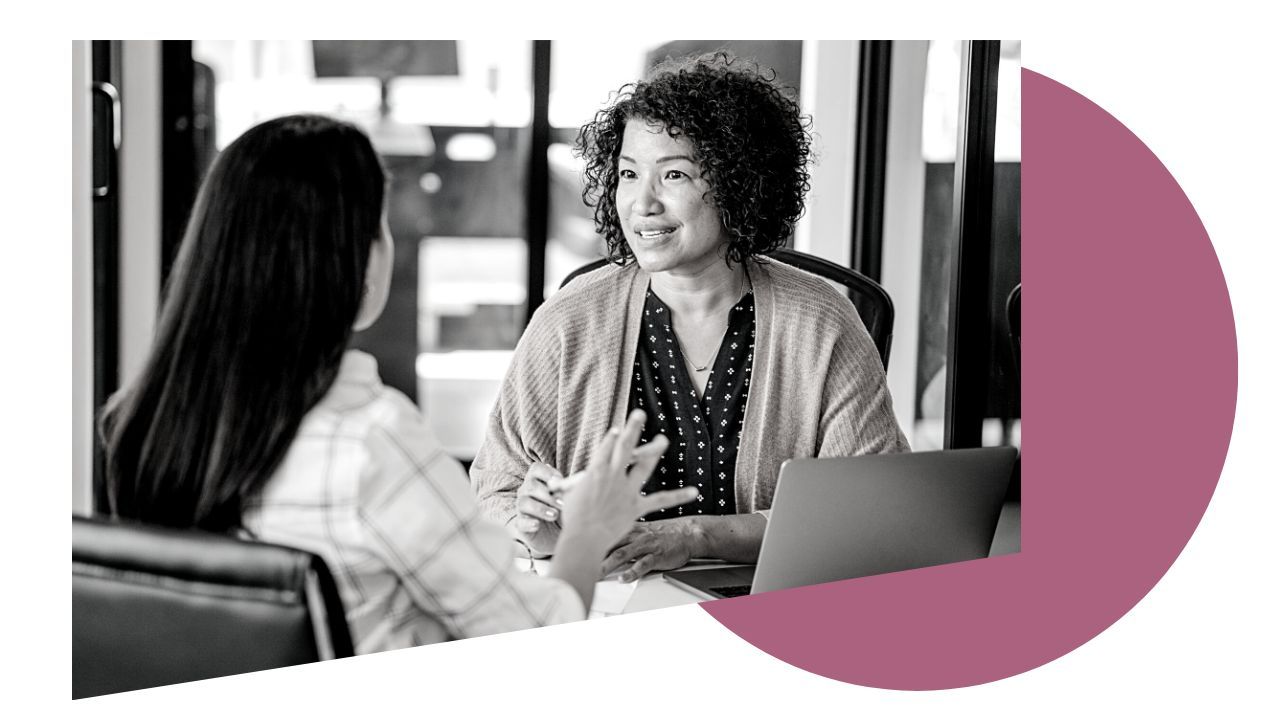 How to help your child prepare for job interviews: Tips and Tricks
Empty space, drag to resize
02 | Enroll them in these life skill courses
Empty space, drag to resize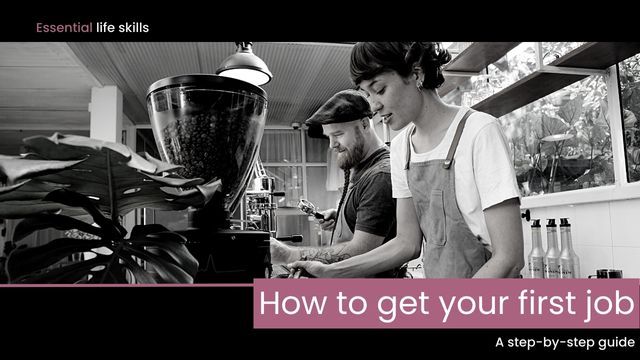 How to get your first job
A step-by-step guide
Empty space, drag to resize
03 | Follow these teaching guides for parents
Empty space, drag to resize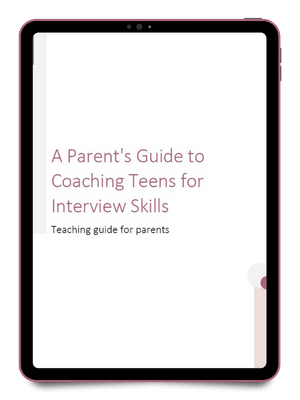 A Parent's Guide to Coaching Teens for Interview Skills
Created with