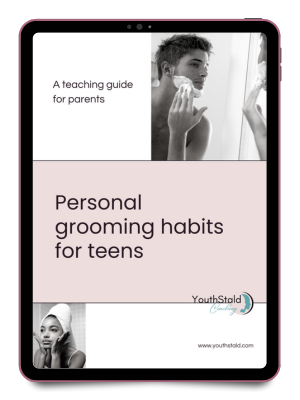 Teaching guides

for parents

These teaching guides are designed to help you teach life skills to your kids.

Empty space, drag to resize

Each guide includes instructions on how to teach the life skill and a comprehensive list of what to cover. You'll find a checklist to make sure you don't miss anything while teaching and finally, some of the guides includes instructions on how, once your child learns the skill, you can gift the responsibility to them moving forward.

I created these guides for myself when I was teaching my daughter the life skills I knew she'd need when she was out on her own. Now I'm sharing them with you so you can feel confident that you're covering everything they'll need to know.
Downloadable

Teaching checklist

Printable

Testing checklist

Instructions

What to say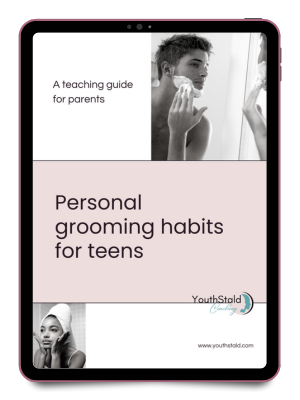 Teaching guide: Personal grooming habits for teens
Teach your teen why grooming is important and help them build lifelong habits that will keep them healthy and help them socially.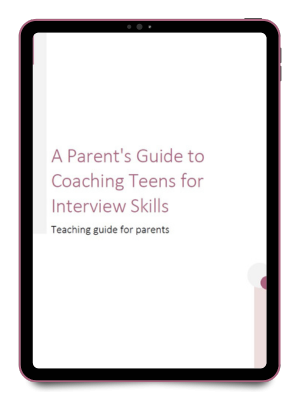 Teaching guide: A Parent's Guide to Coaching Teens for Interview Skills
Use this guide to help you coach your teen to develop their interviewing skills.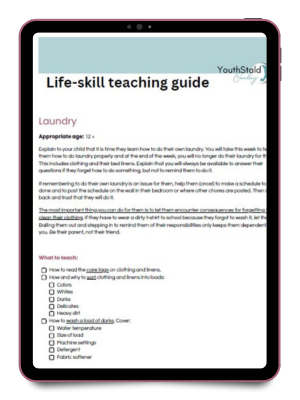 Teaching guide: Laundry
Use this guide to teach your teen how to properly do laundry.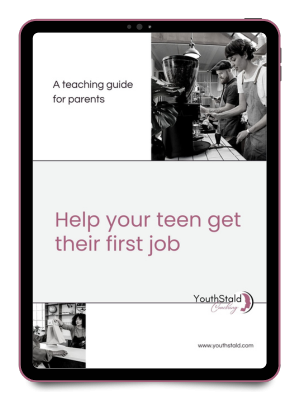 Teaching guide: Help your teen get their first job
This guide will help you prepare your teen for looking for, applying for, interviewing for and excelling at their first job.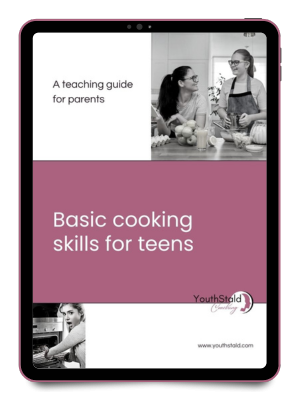 Teaching guide: Basic cooking skills for teens
This guide will help you prepare your teen with basic cooking skills and kitchen safety.
Don't miss any tidbits!
It's like being able to pick my brain, only you get my experience and knowledge delivered straight to your inbox.
Created with